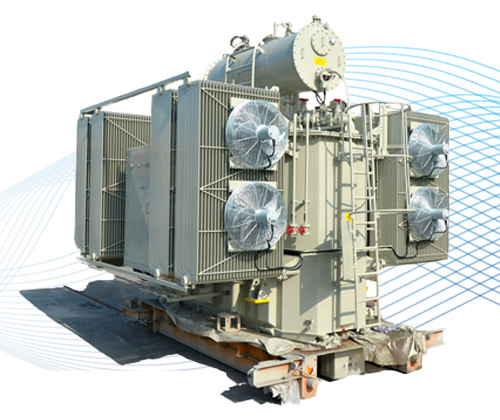 Allianz offers best quality Power Transformers designed to be compact, cost effective and energy efficient by a team of experienced engineers. Allianz Power Transformers has been recognised both in domestic and international market. The manufacturing process has been time tested for performance by the hands of proven engineers involved in this industry for more than 30 years, making our transformers an obvious choice for our clients.
Salient features of Allianz Power Transformers :
Energy efficient transformers with low losses
High mechanical strength to withstand short circuit force
Compact and cost-effective design
Transformers designed to suit different tropical conditons
Designed for long life
Timely delivery
Excellent pre-sale and post-sale support
Available in ONAN and ONAF cooling configuration
The transformer core is assembled carefully for minimum losses and clamped for maximum mechanical strength. Windings are selected based on the requirements with electrolytic grade Copper strips with proper Insulation. Radial and axial ducts are provided for effective cooling. The Transformer Oil used is of EHV Grade Oil conforming to International Standards. The Tank is fabricated of high quality steel. Pressure and vacuum tests are carried out.